Rodeo~A legalized abuse of animals for cowards!!
"How Can You Tolerate this Abomination to God's Magnificent Creatures?"
Pope Benedict XVI:

GRAPHIC -- Bullfighting Cruelty and Cowardice Exposed
..If you can only do one thing to help the bulls, this should be it!..


Bullfighting can be stopped.
But only with YOUR support!"Click here to find out how!

The True Story of Bright Eyes
Bullfighting: Take Action

******************************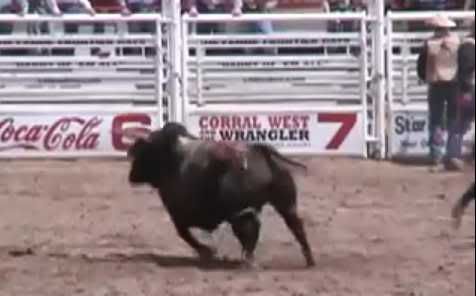 Rodeo Bull Stomped






Ducky's Lagoon Bull Shockinga



"Cruelty to animals is as if man did not love God...there is something so dreadful, so satanic, in tormenting those who have never harmed us, and who cannot defend themselves, who are utterly in our power.
"

-Cardinal John Henry Newman

Rodeo (Bullfighting also) Bulls -- Killers, or Gentle Giants?







Who Sponsors Rodeo Cruelty?

CokeCruelty.com
DodgeRodeoCruelty.com
ATTcruelty.com
Wal-Mart
United States Air Force Thunderbirds
United States Army
Southwest Airlines
Enterprise Rent-A-Car
Bank of America
Toyota
Holiday Inn
Anheuser-Busch
McDonald's
Coors
Jack Daniels
American Quarter Horse Association (AQHA)
Ariat International
Bayer

SHARK

Rodeo Reality Handout