Regardless of what people believe, chaining and tethering an animal is wrong and it is animal cruelty. There is absolutely no reason for anyone to chain their dogs. Dogs, despite what ignorant individuals believe, are members of the family and no member of any family deserves to be chained up for an uncertain amount of time with very high risks of severe injuries and even death caused by the chains. Tragically, in most cases of animal neglect involving chaining and tethering, an animal are often left chained for days, weeks and unfortunately longer. The victims of these neglectful cases are left to suffer from starvation, dehydration, illnesses, and ultimately left to die a lonely death. Please do not allow this inhumane fate from ruining or destroying another innocent life. Please unchain your dogs and let them back into family where they belong. It is time to finally break the chain..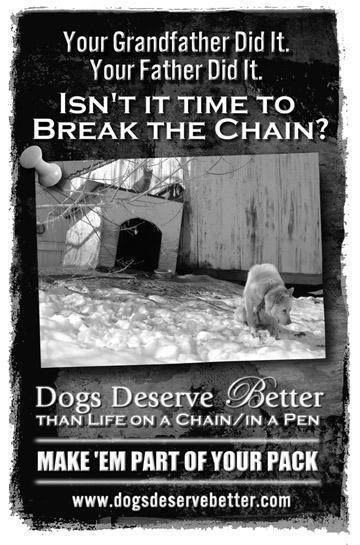 If you do not own a fence, a secure backyard/front yard or do not want their animals inside the house, then please purchase fences that are sold in home appliance or hardware stores and you place these fences on your property so that your dog(s) are safe and have room to move around without the risk of any type of injuries or death that can be caused by chaining and tethering. Animals are not meant to live a life of misery in chains. Please do not leave your animals chained or tethered. They are a part of your family and deserve better than a life on a chain..


If you see an animal who is chained especially with no source of shade or access to food or water, please report it to your local law enforcement and/or humane rescue organization immediately. Please use your voice and help save these innocent animals before it is too late..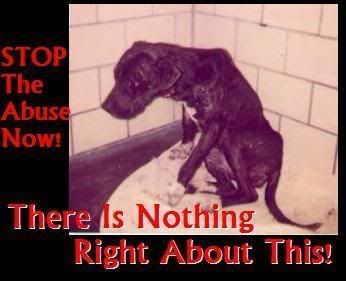 Support animal rights

-Olivia

www. myspace. com/blessings_of_the_merciful