Love for the Earth
Phil
Donna Loves ALL Animals


Wildlife


AngeL For The Animals

From : Deliberate Cruelty Is Sports Hunting

Body Count - Animals Killed Annually in the U.S. for Sports



"Hunting, the stalking and killing of animals, has been an American tradition most likely since the Ice Age when plant food became scarce. Today it exists as a "sport"; even when the animals' flesh is eaten, there is no excuse or justification for stalking and killing an animal in his or her habitat. Nevertheless, people not only engage in hunting but strongly defend it as their right to do so. With an arsenal of rifles, shotguns, muzzleloaders, handguns, bows and arrows, hunters kill more than 200 million animals yearly - crippling, orphaning, and harassing millions more. The annual death toll in the U.S. includes 42 million mourning doves, 30 million squirrels, 28 million quail, 25 million rabbits, 20 million pheasants, 14 million ducks, 6 million deer, and thousands of geese, bears, moose, elk, antelope, swans, cougars, turkeys, wolves, foxes, coyotes, bobcats, boars, and other woodland creatures. (Compiled by The Fund for Animals with data from the U.S. Fish and Wildlife Service and state wildlife agencies.)"

Facts: Hunting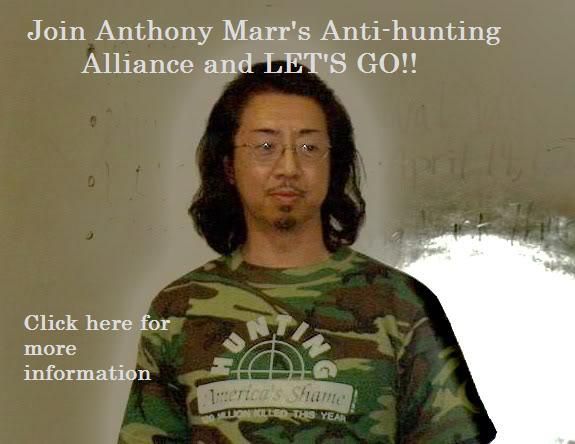 ..