Please be advised that this video does contain intensely graphic images and footage that may be very difficult and heartbreaking to watch. Please watch with caution but if you are easily emotional, please do NOT watch this video. This video is not meant to offend or frighten anyone, only to show the silent victims of this painful cruelty. Animal cruelty is a very horrifying and painful reality. Some may even ask how did humanity even come to this sort of cruel reality. How did the world come to this? These innocent animals are suffering in silent. Please hear their silent cries. Please help stop this torture from ruining and destroying any more innocent lives. These animals deserve a better life than this cruel fate. These beautiful animals deserve a life without fear or pain. Please help save these animals before it is too late..



Animal cruelty is a very serious and horrific crime. Ignorant and heartless people who believe that animal cruelty is "no big deal" or "nothing serious." After watching this video, can any of you say that animal cruelty is nothing serious? Animals being tortured, starved, maimed, beaten and murdered is no big deal? Animals are living creatures that breathe as we do, bleed as we do, feel pain as we do and die as we do. Animal cruelty is torture and it is murder.. How can anyone allow this inhumane brutality to continue?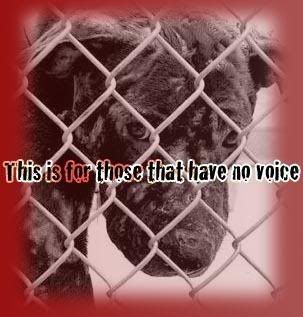 Please report animal cruelty to your local authorities and/or humane rescue organizations such as SPCA. If you witness or suspect any type of animal cruelty or neglect, please report it immediately before it is too late for the abused animal. These animals have no voice to cry out for help. These animals trust us and they are relying on us to protect them from anyone who is or would want to harm them. These animals need our help. Use your voice and help save these animals before it is too late. Speak out against animal cruelty and help fight for these animals rights. Please do not turn away from an animal who is being abused or neglected. You may be that animal's only hope of survival..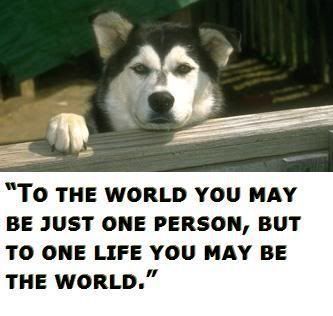 Support animal rights

-Olivia

www. myspace. com/blessings_of_the_merciful